CONTENTS
---
HOME
MY FAMILY TREE
SHARE-A-PHOTO
Biographies
Birth Certificates
Census 1901
Census 1911
Coat of Arms
Death Certificates
Marriage Certificates
Memorials
Newcastle 2005
North Star Newspaper 1917
War Graves
CONTACT US
---
WHAT'S NEW
1931 Death Certificate for
William Lister Bramwell
Added January 2019
1931 Death Certificate for
Ann Bramwell
Added January 2019
1881 Census for
Charlotte Singleton
Added October 2018
1891 Census for
Charlotte Singleton
Added October 2018
Biographies
Updated October 2018
William & Mary,
Grandma & Grandad Bramwell
Added September 2018
John Thomas Lister Bramwell's,
90th Birthday Celebrations
Added July 2018
John Thomas Lister Bramwell's
90th Birthday
Added July 2018
Annie L Bramwell &
Thomas Patrick McCretton
Added June 2018
Louisa L Bramwell
Added June 2018
Ethan Matthew Baker,
Newest Member of
The Bramwell Clan
Added May 2018
Stanley L Bramwell
& Eliza Annie Burdis
Added April 2018
Stanley L Bramwell
& Mary Hodgson
Added April 2018
Stanley Lister Bramwell
1893 Birth Certificate
Added April 2018
Stanley Lister Bramwell
& Mary Hodgson
1931 Marriage Certificate
Added April 2018
Stanley Lister Bramwell
1970 Death Certificate
Added April 2018
James Lister Bramwell
Added February 2018
Isabella Ann Bramwell
1859 Death Certificate
Added April 2018
William Bramwell
& Isabella Lister
Updated April 2018
Thomas Lister Bramwell
& Ethel Rose Ewart
Added Feb 2018
Thomas Lister Bramwell
& May GA Scott
Added Feb 2018
Kaye Bramwell
75th Birthday Lunch
Added Feb 2018
100 Years Ago
Added October 2017
Edward Lister Bramwell
& Florence May Upton
Marriage Certificate
Added August 2017
Florence May Bramwell
1936 Death Certificate
Added August 2017
Edward Lister Bramwell
& Florence May Upton
Updated August 2017
William Lister Bramwell
& Ann Brown
Updated July 2017
Ann Turner
with Shirley Bramwell
& Wendy Turner
Added Apr 2017
John Lister Bramwell
& Margaret Ann Onions
Added Nov 2016
Joshua Lister Bramwell
& Mary Elizabeth Fenwick
Added Nov 2016
---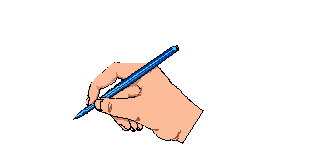 You are visitor number
Introduction
The Bramwells that have been researched and added to this site originate from the Newcastle and Gateshead areas from the early 1800's. Places of research have included Lowfell, Jarrow, Tynemouth, North Shields, South Shields, Felling, Heworth and Bensham.

Bramwell Descendants that are included on this website have spread their wings far and wide from Newcastle and Gateshead to places like Portsmouth, Kingston in Surrey, St.Albans in Hertfordshire and as far away as Australia and New Zealand.

The majority of the research has been done by my brother Steve Bramwell and I would like to give him credit for that. I would also like to thank Norman Bramwell & John Bramwell in Australia and Alma Gilchrist in Newcastle for their help with some of the material on this site.

I hope you enjoy browsing the site and would welcome any feedback you may have.

If you have any Questions, comments or suggestions you can email me here.

Please click on a link in the menu column on the left to take you to the area you are interested in. I hope you enjoy reading.


Please contact me if you find any broken links or photographs that don't appear when you click on the link. Email me here

If you would like to download a GEDCOM file of my family tree data, please email me with your details and I will forward it on to you.

This site was written and developed by Gary Bramwell with help and advice received from www.htmlhelpcentral.com.
Click the logo above to go to their homepage.
bramwellfamilyhistory.co.uk 2004-2019
Last Updated January 2019
_____________________________________________________________________________