James Lister Bramwell was born 6th December 1891 in Gateshead England, the tenth of 14 children
born to William Lister Bramwell and Ann Brown between 1874 and 1901.












WORLD WAR ONE
James served with the Royal Army Service Corp during World War 1
The following image is the WW1 Service Medal and Award Rolls. Please click the image to enlarge it.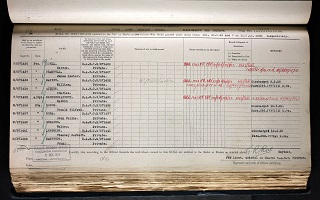 James died from Coronary Thrombosis on the 9th February 1956 at Bensham Hospital Gateshead
---