On October 23rd 1917, 100 years ago, Joshua Lister Bramwell lost his life in the trenches on the battlefields of Passchendaele during World War 1. If you are reading this, spare a moment for Joshua, who died at the age of 34 leaving behind his wife Mary and their two children, Norman Lister Bramwell and Joshua Lister Bramwell.

To my Great Uncle, Joshua Lister Bramwell, your memory lives on.

_______________________________________________________________


Joshua Lister Bramwell, born 7 December 1882, at 11 Easton Street in Gateshead England, was the sixth of 14 children
born to William Lister Bramwell and Ann Brown between 1874 and 1901.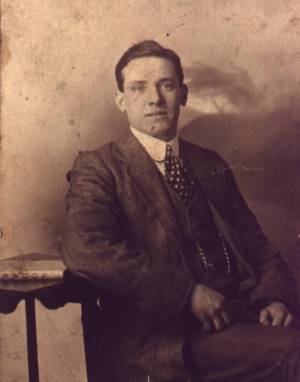 Please click the image above to see a larger photo
Mary Elizabeth Fenwick (no photo) was born in Gateshead England on the 29th January 1886.
Joshua and Mary married 1st December 1912 at St Columbas Church in the parish of St Mary Gateshead, England.
Joshua and Mary had two children, Norman, born in 1913 and Joshua, born in 1916.

The following table contains Birth, Marriage and Death dates we currently have and if the date is underlined, will link to the certificate for that event.
| | | | | |
| --- | --- | --- | --- | --- |
| Name of Children | Birth | Marriage | To | Death |
| Norman Lister Bramwell | 25 May 1913 | 1935 | Lillian HEWITSON | 1986 |
| Joshua Lister Bramwell | 27 Apr 1916 | | | Jul 1988 |

WORLD WAR 1
Joshua served with the 9th Yorks Light Infantry during World War 1, where he was sent to France. He was killed in action on the 23 October 1917 at the Battle of Passchendaele
The image below is the medal awards roll. Please click the image to enlarge it.
After Joshua's death in World War 1, Mary lived for many more years before passing away on 20th July 1979 at the age of 93 in Gateshead England. Mary was cremated on the 25th Jul 1979 at Saltwell Crematorium in Gateshead England.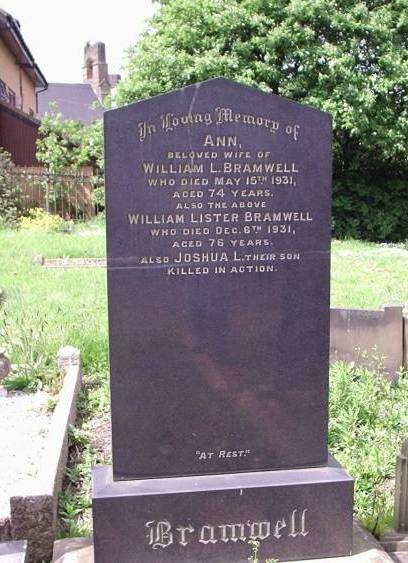 Inscription of Joshua Lister Bramwell on parents memorial stone in Sunderland Road Cemetery Gateshead
In Memory of
Private JOSHUA LISTER BRAMWELL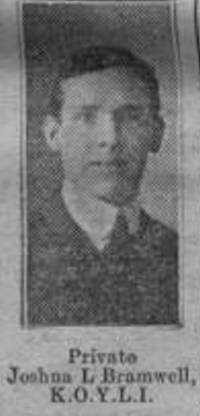 43462, 9th Bn., King's Own Yorkshire Light Infantry
who died age 34
on Tuesday 23 October 1917.
Private BRAMWELL, Son of William and Annie Bramwell, of 88, Bensham Rd, Gateshead; husband of Mary Elizabeth Bramwell, of 3, Nelson St., Gateshead.

Remembered with honour
TYNE COT MEMORIAL
Zonnebeke, West-Vlaanderen Belgium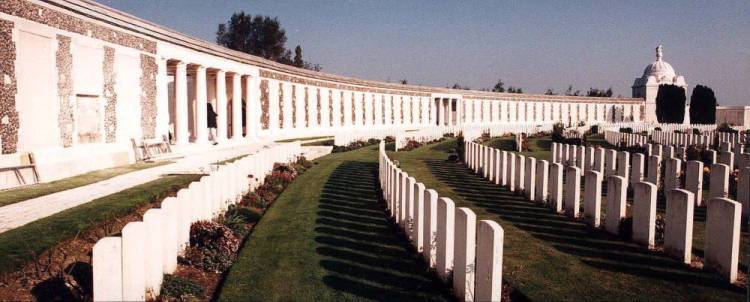 Commemorated in perpetuity by
the Commonwealth War Graves Commission